_________________________________________________________________________________________________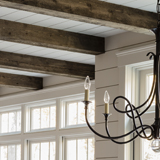 Interior Architecture and Design
The most appealing interiors are crafted. Attention has been paid to all of the elements — room layout and connections, door and window locations, lighting, millwork, flooring, hardware, fixtures, interior finishes, and how they all work together.  In many ways the practice of interior architecture considers how buildings work from the inside out, focusing on how we experience interior spaces and how they function to enhance our lives.  If interior design is the art, interior architecture is the science.  Often houses need to be re-imagined and rooms adapted to fit current lifestyles.  Much of what we do is problem solving – taking spaces that don't work and transforming them into homes that do.

At Sacris Design we provide assistance with all of the technical aspects of interior architecture and design: lighting layouts, fixture specifications, drawings of floor plans and elevations, the selection of new windows and doors, designing new masonry, details of custom millwork for doors, windows, ceilings, wainscoting, stairs, fireplaces, and built-in cabinetry, natural stone and tile design, kitchen and bath fixtures, hardware selections, and complete finish schedules with specifications of all interior finishes.

We work with an extensive network of sources and vendors throughout New England, from the trade-only showrooms of the Boston Design Center featuring exclusive, luxury brands to specialty suppliers of sustainable products and architectural salvage materials.   We have access to a vast range of products, materials and the latest technology.  Often great design results from utilizing readily available, affordable materials in new creative ways.  From a historic restoration to a fresh cottage update, we can offer distinctive solutions to create spaces that are just right for you.

Copyright 2022 Sacris Design:  Interior Design MA.  All Rights Reserved.

20 Glenwood Street, Amesbury, MA  01913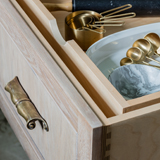 Sacris Design provides interior architectural design serves to clients in the surrounding areas of Newburyport MA, Boxford MA, Newbury MA, West Newbury MA, Topsfield MA, North Andover MA, Andover MA, Georgetown MA,Ipswich MA,South Hampton NH, Hampton NH, Hampton Falls NH, North Hampton NH, New Castle NH, Rye NH, Porsmouth NH, Newfields NH, Brentwood NH, Stratham NH, Exeter NH, Hamilton MA, Wenham MA, North Reading MA, Westford MA, Carlisle MA, Weston MA, Lincoln MA, and Concord MA